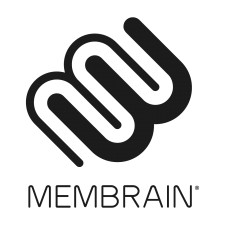 STOCKHOLM, September 18, 2020 (Newswire.com) - Membrain, the global Sales Enablement CRM company, today unveiled four new native integrations with marketing software from Mailchimp, ActiveCampaign, ConstantContact, and Hubspot. The new integrations have been developed to help customers streamline their sales and marketing efforts and maximize the value from both systems.
"Adding these integrations helps clients connect the dots between sales, marketing, and customer success," says Henrik Öquist, COO of Membrain. "While some of these capabilities have been possible using third-party solutions, like Zapier and Piesync, our native approach provides a more streamlined setup and user experience, at no cost for our customers."
Membrain has been innovating in the sales technology space since its inception in 2012. Major sales organizations all over the world are replacing traditional CRM systems that require costly customization and plug-ins with Membrain's purpose-built platform to execute consistently, enable their sales teams, and analyze progress to continually improve strategy and execution.
The integrations are now available to all customers with an active subscription. A personalized demonstration of Membrain can be scheduled on Membrain's website.
About Membrain
With clients in over 80 countries, Membrain is the #1 Sales Enablement CRM for teams working with complex sales. Membrain makes it easy for teams to execute their sales strategy and achieve consistent sales performance. The software provides just-in-time guidance through the sales process while enabling sales leaders to coach their team to a higher level. It permits organizations to continually optimize sales execution and elevate salespeople for competitive advantage. Membrain has won multiple awards, including Top Sales Awards, and is ranked as a Top Performer by G2Crowd. For more information, visit www.membrain.com.
Media Contact
George Brontén​
Phone: 844-427-0521 (US & Canada) or +46-8-446 888 81 (EU)
Email: pr@membrain.com
Web: www.membrain.com
Source: Membrain
Share: