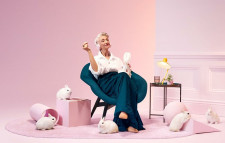 Membrain Customers Experience Shorter Sales Cycles with OneFlow's Revolutionary Contract Management Process
STOCKHOLM, June 10, 2021 (Newswire.com) - Membrain, the Sales Enablement CRM, announced today that they have partnered with OneFlow, an e-signing service, to enable seamless contract management for its customers. By automating the entire contract process from start to finish, Oneflow turns clunky, static agreements into helpful, smart contracts.
Membrain CRM Uses Smart Contract e-Signing to Help Increase Efficiency
Oneflow's CEO, Anders Hamnes, had a vision to reinvent the entire contract process and make it come alive, from negotiation to management. "For us, contracts are not contracts," says Hamnes. "They're a part of something bigger. They have information that you need in other parts of the company. A contract is liabilities, obligations - it's the data that defines your PNL and your future. It defines your company."
Membrain is on a mission to elevate the sales profession by creating tools and partnerships that help companies make how they sell into their competitive advantage. With a focus on people and behaviors instead of just data and reports, it was a natural move to partner with Oneflow to create a better experience for its customers.
Close Large, Complex Deals with Membrain + Oneflow
With a few clicks, the salesperson creates the agreement, populated with information from Membrain, and Oneflow communicates back to Membrain the status of the agreement. When negotiations are complete and the contract signed, the information within the contract becomes a part of the data associated with that customer and becomes actionable.
Evolving beyond archaic PDFs, Oneflow's contracts are entirely web-based, making them smarter and more efficient than anything else on the market. During contract negotiations, users are able to:
Negotiate in real-time.
Show who makes what changes.
Track terms across time.
Communicate and collaborate inside the contract.
e-Sign within the document.
Featuring searchable text, contracts can easily integrate with other tools, allowing users to:
Invoice on renewal dates.
Trigger notifications when time-based milestones are met.
Filter texts to provide key legal information to the right teams at the right times.
Efficient workflows are an integral part of Membrain's offerings and Oneflow's ability to keep the contract process within one workflow helps reduce errors such as sending contracts to the wrong party.
"We expect that Membrain customers who use the Oneflow Integration will experience shorter sales cycles, greater collaboration around the contract process, and more beneficial contracts," states Membrain's CEO, George Brontén.
About Membrain
With clients in over 80 countries, Membrain is the award-winning Sales Enablement CRM for teams working with complex B2B sales. By using tools like customizable sales processes and dynamic playbooks, they help sales teams turn HOW they sell into a competitive advantage. Providing sales professionals with continuous guidance through the entire sales process, Membrain enables sales leaders to coach their team to a higher level of performance. Membrain is ranked as a Momentum Leader by G2 Crowd. For more information: www.membrain.com.
Source: Membrain
Share: