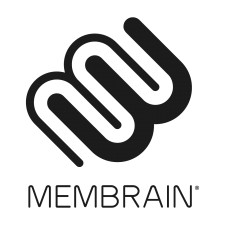 The Membrain OMG Edition is a sales playbook within Membrain's customizable Sales Enablement CRM designed to replace traditional CRMs and their costly plugins while dynamically guiding salespeople based on their individual strengths and weaknesses
STOCKHOLM, April 3, 2020 (Newswire.com) - ​​​​​​​Recognizing that neither technology nor training are enough on their own, Membrain employs a partner-focused approach that delivers both. In its latest partnership, the company announces it has teamed up with Objective Management Group (OMG) to launch the Membrain OMG Edition, a world-first sales playbook within Membrain's customizable Sales Enablement CRM to help reduce the cost and ineffectiveness associated with traditional CRMs. Membrain's pre-configured enablement editions offer sales organizations the opportunity to maximize sales effectiveness and eliminate the need for costly plugins by partnering with world-class sales consultants and building their proven methodologies into the Membrain platform.
George Brontén, Membrain CEO and founder, said, "By using insights from Objective Management Group assessments inside of a dynamic, informative and actionable playbook in Membrain's CRM, we are helping customers take their sales execution to the next level."
The Membrain OMG Edition offers a pre-configured system including a sales playbook that integrates OMG's assessments with Membrain's customizable sales enablement technology. This provides a sales manager with insight into a salesperson's strengths and weaknesses in relation to performance and guides the sales manager in coaching salespeople to help them master the sales process.
"The top 5% of salespeople who master the sales process are 8.5 times stronger than the bottom 10%," said Dave Kurlan, founder of Objective Management Group. "The Membrain OMG Edition is a pre-configured CRM system that helps sales teams to become more competitive by embedding insights and guidance from OMG assessments."
The Membrain OMG Edition includes everything B2B sales organizations need to succeed and is designed to drive sales effectiveness in complex B2B sales. Each Membrain enablement edition includes pre-configured sales methodology from the world's leading sales experts, Membrain's platform to complement or replace traditional CRMs, and training reinforcement and coaching insights. Within the platform, sales organizations can utilize tools such as sales enablement content like training videos and best-practice templates, pre-configured sales analytics and reports, and sales performance tracking and guidance.
"When you implement a Membrain edition, you get unprecedented visibility into your sales processes and your sales team gets the tools they need to follow your process, learn the methodology, and access the right content," said Brontén. "What's more, you can easily make tweaks and customizations to match your organization's changing needs, without the need for costly plugins or technical consultants."
Membrain has worked with the world's leading sales development experts to combine their sales processes and methodologies with Membrain's modifiable technology to drive real change. Membrain's partner program is designed to match different partners' ambition levels for collaborating with Membrain in elevating the sales profession. Since implementing Membrain with a Membrain SalesStar Edition, SalesStar has seen its win rates go up by 67% and its average deal size has tripled.
To start achieving better profits and more sales while saving valuable time and money, contact Membrain today.
About Membrain
With clients in over 80 countries, Membrain is the award-winning Sales Enablement CRM for teams working with complex B2B sales. Membrain makes it easy for sales teams to execute their sales strategy to achieve consistent sales performance. The software provides sales professionals with continuous guidance through the entire sales process, while enabling sales leaders to coach their team to a higher level of performance. Continually optimize your sales execution and elevate your salespeople to become a competitive advantage. Membrain has won multiple awards, including the Top Sales Awards and is ranked as a Top Performer by G2Crowd in four categories.
To learn more about and experience Membrain, visit membrain.com.
About Objective Management Group
Objective Management Group offers sales-specific assessments for salespeople, managers, and leaders. They have assessed nearly two million sales professionals over three decades. Learn more at objectivemanagement.com.
Media Contact:
George Brontén, Founder & CEO
Email: pr@membrain.com
Web: www.membrain.com
Source: Membrain
Share: