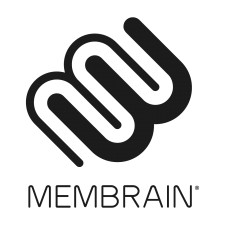 STOCKHOLM, November 28, 2018 (Newswire.com) - Membrain, a maker of CRM and sales enablement software, has announced today the launch of a new pricing model, several expanded features, and new market categorization as a Sales Enablement CRM.
Formerly marketed as a "Sales Effectiveness Platform," Membrain has always served both sales enablement and CRM functions. Since its inception, it has guided salespeople through the sales process, embedded best-practice methodology, recorded all relevant data, and provided analytics functions.
Companies need to realize that traditional CRM systems do not help them sell. Most are just glorified Rolodexes housing graveyards of information.

George Brontén, Founder & CEO
The addition of several new features and the new pricing model further establishes Membrain as an optimal all-in-one Sales Enablement CRM to achieve increased sales effectiveness.
"Since our launch six years ago, we've seen that customers are sick and tired of CRM platforms just being glorified digital Rolodexes. This fact has led to endless customizations and a plug-in bonanza," says Membrain founder and president, George Bronten. "Sales organizations are drowning in complexity and cost but really just want easy-to-use technology that improves sales effectiveness and efficiency, and they want it integrated. So that's what we've been building, from the ground up - specifically tailored for sales teams involved in longer b2b sales cycles, where multiple stakeholders are involved in the buying decision."
Over the past year, Membrain has worked hard to expand and evolve the CRM and salesforce automation capabilities of the software, making it favorably competitive with more well-known offerings.
This month, Membrain added a Content Hub, which serves up sales enablement content in context, making it easy for salespeople to access what they need to increase their own skills, and to help buyers, without interrupting their workflow. This strengthens Membrain's position in the enablement space, where digital content management is important. Membrain adds significant intelligence to content management thanks to its deep sales process and methodology capabilities.
Additionally, Membrain has updated its price model to make it more accessible and cost-effective than ever. There will no longer be any pricing tiers – customers will pay one price for the Membrain platform, then select only the add-on modules suited for their specific needs. Membrain has also introduced a CRM license for users outside of the sales team at a much lower price. Finally, there are new price incentives for contract term length, payment type, and other terms, and making those incentives transparent on the pricing page.
"We think it's time for companies to question their investments in traditional CRM packages and a 'Sales Stack' full of point solutions," says Bronten. "Our goal is to provide the most comprehensive, flexible, effective all-in-one CRM and sales enablement solution available for complex b2b sales. We are throwing a Lifeline to prevent them from drowning in complexity, cost, and frustration."
About Membrain
With clients in over 60 countries, Membrain is the #1 Sales Enablement CRM for teams working with complex B2B sales. Membrain makes it easy for sales teams to execute their sales strategy to achieve consistent sales performance. The software provides sales professionals with continuous guidance through the entire sales process, while enabling sales leaders to coach their team to a higher level of performance. Continually optimize your sales execution and elevate your salespeople to become a competitive advantage. Membrain has won multiple awards, including the Top Sales Awards and is ranked as a Top Performer by G2Crowd in four categories. For more information, visit www.membrain.com. Chat with us on Twitter and follow us on LinkedIn. Also, sign up for our award-winning blog The Art & Science of Complex Sales.
Press Contact
George Bronten, CEO
pr@membrain.com
Source: Membrain
Share: