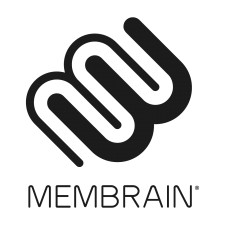 STOCKHOLM, July 1, 2019 (Newswire.com) - Membrain, the award-winning Sales Enablement CRM, is thrilled to announce that the company has retained additional angel investments. Bengt Nilsson, co-founder of IFS and Pagero, and Thomas Rogalin, founder of Teleperformance Nordic and Workz Sweden, are backing Membrain to accelerate growth.
"We're thrilled to have the Bengt and Thomas join us on the Membrain journey," says George Brontén, adding that they will provide both financial backing and expertise in an advisory capacity. "Their combined knowledge of how to build strong, long-lasting companies is invaluable and will substantially contribute to Membrain's long-term success." The capital from the investment will be used to increase sales and marketing efforts and to further strengthen the product offering to attract more mid-sized and large companies.
"I have seen most CRM systems on the market and Membrain's approach is by far the most impressive. I look forward to being a part of a long and successful journey," says Bengt Nilsson.
"I have followed George and his team's efforts for a while and I am very impressed with what they have been able to accomplish with limited resources. It will be a pleasure to see the future growth of this company," says Thomas Rogalin.
Media Contact
George Brontén, Founder & CEO
Telephone: +46-8-511 670 11
Email: pr@membrain.com
Source: Membrain
Share: