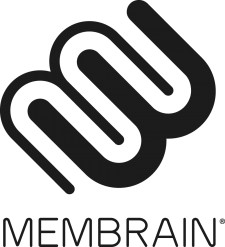 STOCKHOLM, June 21, 2018 (Newswire.com) - Membrain has released the Sales Enablement Marketplace, providing an entirely new and quick way for sales teams to implement effective strategy and methodology. The first of its kind in the industry, the marketplace currently offers five sales enablement pre-configurations, each of which integrates directly into the salesperson's daily workflow.
"Sales training alone is not enough," says George Brontén, CEO of Membrain. "Nor is buying a new tool. You need the perfect combination of strategy, people, skills, and execution, orchestrated and empowered by technology."
To succeed in sales today, you need the perfect combination of strategy, people, skills, and execution, orchestrated and empowered by technology.

George Brontén, Founder/CEO, Membrain
Membrain is partnering with the world's leading sales minds to create the marketplace. Current enablement packages include Baseline Selling, Winning by Design, Value Selling System, SalesStar, and Predictable Prospecting. More offerings will arrive in coming months.
Users can view available packages, watch demo videos, and make a purchase from the marketplace. Once purchased, the platform provides the specific workflows, "playbooks," to make it easier for sales professionals to execute best practices, supported by sales enablement content, reminders, and tools that reinforce the correct behaviors and activities, and improve performance. The packages can be complemented with tailored sales strategy sessions, and skills training, with a global reach.
"The question is not if sales is about art or science," says Brontén. "In professional B2B sales, it's both. It's about artfully executing a sales strategy that helps customers achieve more with less. It's about making a difference."
About Membrain
With clients in over 60 countries, Membrain is the #1 sales effectiveness platform for teams working with complex sales. Membrain makes it easy for sales teams to execute their sales strategy to achieve consistent sales performance. The software provides sales professionals with continuous guidance through the entire sales process, while enabling sales leaders to coach their team to a higher level of performance. Continually optimize your sales execution and elevate your salespeople to become a competitive advantage. Membrain has won multiple awards, including the Top Sales Awards and is ranked as a Top Performer by G2Crowd. For more information, visit www.membrain.com. Chat with us on Twitter and follow us on LinkedIn. Feel free to sign up for our award-winning blog The Art & Science of Complex Sales.
Press Contact
George Brontén, CEO
pr@membrain.com
Source: Membrain
Share: